Learning Spanish Through Jokes?! You Just Gotta Be Kidding Me! is the most FUN and INNOVATIVE way to grasp everyday conversational Spanish. And it works easily and effortlessly – through the power of jokes!
With "Learning Spanish Through Jokes – You Gotta be Kidding", you'll gain rapid mastery of colloquial Spanish that you couldn't possibly achieve through formal Spanish courses – and at the same time having a great laugh. Talk about a win-win situation!
[imaioVideo v=2]
So why is it so effective…?
I could tell you thousands of reasons why jokes are amazing for Spanish learners of all levels. Instead, I am going to share with you the Introduction of my book: Learning Spanish Through Jokes? You Just Gotta Be Kidding me!
(You can watch the video in Full Screen if you prefer)
[imaioVideo v=1]
How can I learn from these jokes?!
Just follow our very simple and effective 4-STEP GAME PLAN and by the time you finish the last joke not only will you have mastered tons of conversational phrases, but you will be surprised how effortlessly it was!
What is more…
Each joke comes with its corresponding audio, video lesson and text version with tons of powerful explanations and cultural notes, and of course, amazing illustrations to make the nuances of meaning very easy to remember.
But actions speak louder than words! Check it out for yourself by clicking on the link below!
Click here to try the first two jokes of the program FOR FREE!!!
Sign up right now and get it all:
Learning Spanish Through Jokes?!~ You Just Gotta Be Kidding Me! (Printable & Downloadable E-Book)
Detailed explanations on vocabulary and cultural notes.
Learning Spanish Through Jokes?!~ You Just Gotta Be Kidding Me! (Downloadable Audio Files)
50 Video Lessons: If you could not understand some nuances of meaning, don't sweat it! Each joke comes with a video explaining thoroughly the main vocabulary and grammar items likely to appear in real-everyday Spanish. You will have access to these videos for one full year!
24/7/365 Forum Membership. You Got Questions? We got answers! One-Year Access for Free on sign-up!
Teacher Request (Optional, not included in the purchase price): Need to take things to the next level? Do you need a proessional to work with you? If that is the case, you can request one of our teachers to work one-on-one with you and take you from where you are, to where you need to be.
So get your copy of this powerful tool "Learning Spanish Through Jokes" right now and begin your own journey of fun, fulfilment and mastery of the "real" Spanish used in the street. And because it is all digital, you could be listening, watching and reading these amazing jokes in a couple of minutes from now!
Click on the Button Below To Order Securely Through Paypal
Only $19
(Only 10 3 copies left at this promotional price)
When the number of promotional copies sold reaches zero ,
we will return to our regular price of $47
IMPORTANT!!!
This is a Single User License for Personal Use Only
If you would like to use this material in Schools or with Groups, check out our licensing information

Yours in success,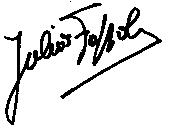 Julio Foppoli
Spanish Language Consultant
www.learnspanishliveonline.com
www.esaudio.net